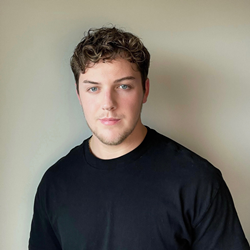 Crofton, Maryland (PRWEB)
September 1, 2022
Integrated marketing agency Cyphers Agency has announced the promotion of Reece Milner as Brand and Content Strategist. In his new role, Reece will be responsible for developing engaging content and developing brand strategies to meet the unique needs of customers.
"Reese has played a very important role in our success and we are thrilled to promote him to this role," said Darren Easton, vice president of the agency. "Reece joined our team in 2021 as Digital Marketing Coordinator and has quickly demonstrated his talent for creating strong brand strategies. I am confident that he will play an important role."
"I am grateful for this promotion and the opportunity to continue as a Brand and Content Strategist at Cyphers Agency," says Reese Milner. "I am passionate about working with companies to help develop and grow their brand identity. We can create messages and campaigns that build brand loyalty and strategize."
Reece brings five years of marketing experience to the new role. He graduated from the University of Maryland with a major in Communications and a minor in General Business. Prior to joining The Cyphers Agency, he worked for the Nations Executive Search Group, focusing on brand strategy and content development.
Cyphers Agency
The Cyphers Agency, Inc. is an independent, full-service creative agency that provides advertising, public relations and digital services with a focus on marketing strategy and brand development. Headquartered in Crofton, Maryland, the agency works to promote local and national brands across a variety of industries, including ADP, Grain Foods Foundation, Capital Bank, Kay Apartments and Advance. Visit http://www.thecyphersagency.com.

Share articles on social media or email: