Meghan Markle looked to the future on Monday as she delivered a keynote address at the One Young World Summit 2022 in a bright red ensemble from activist fashion label Another Tomorrow.
Meghan and her husband Prince Harry attended a ceremony in Manchester, England, kicking off their four-day trip to Europe.
This will be their first joint return to the UK since they stepped down from performing official duties on behalf of Queen Elizabeth II in 2020 and moved to the US.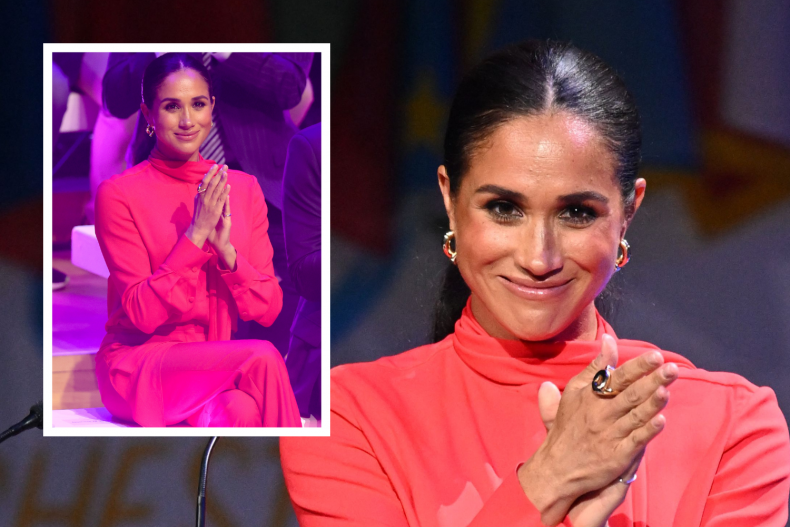 One Young World is an organization Meghan Markle has been associated with for a long time, even before her relationship with Prince Harry. Help develop and empower young leaders to build a just and sustainable future.
American fashion brand Another Tomorrow was founded in 2018 by former investor Vanessa Barboni Hallik.
On the brand's website, Barboni Hallik said of Another Tomorrow's mission: It's our collective voice. "
Activism is at the heart of Another Tomorrow's ethos, in which all business decisions are "guided by a system of values ​​based on three pillars: the welfare of humans, animals and the environment."
This last concern is especially appealing to Meghan and Harry, who have often spoken about the importance of protecting the planet.
On July 18, the Prince devoted much of his keynote speech at the United Nations to mark Nelson Mandela International Day to this theme.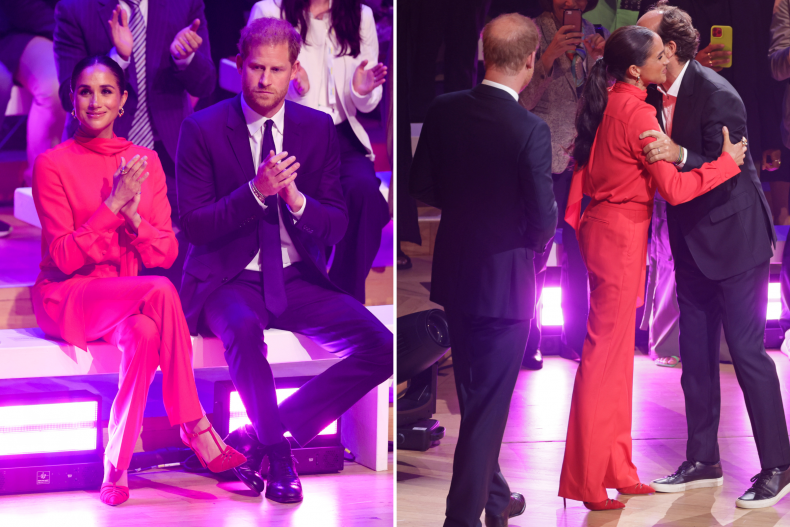 The blouse Meghan chose to wear for the keynote was the brand's fire red collarless bow blouse in sustainable viscose with classic cuffs and a minimal shirttail hem.
A key feature of the blouse is the long draped scarf element, which adds a touch of drama and pulls the matching flat-front straight-leg suit pants.
Meghan accessorized with Panthère 105 cut-out suede pumps from her favorite shoe designer, Aquazzura, and simple gold earrings and rings.
It wasn't the only ensemble Meghan wore. She moved from her home in Frogmore, her cottage at Queen Elizabeth II's Windsor Castle estate in Berkshire, England, dressed in a tawny outfit: a collared blouse and wide-legged trousers. The situation was filmed.
Meghan wore this ensemble for her two-hour train journey from London to Manchester for the One Young World event.
Before the opening ceremony, Meghan and Harry met with many of the organization's representative members, young people, whom Meghan called "inspiring" in her opening remarks.
She praised the "big themes they came up with about representation, inclusion, access, and trying to shift the global perspective of all of us as a global community toward curiosity rather than criticism."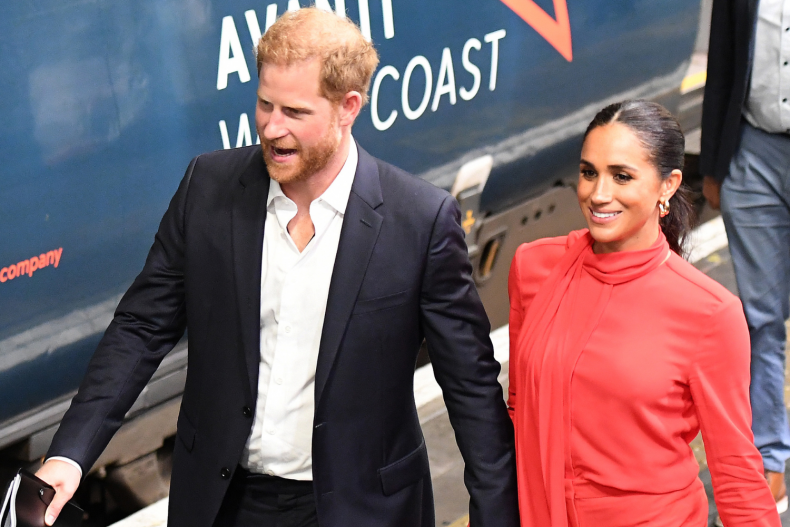 In addition to attending the summit's opening ceremony, Meghan and Harry's trip to Europe included a trip to Germany and a celebration in Düsseldorf to mark a one-year waypoint to the 2023 Invictus Games.
Harry founded The Game in 2014 to provide a platform for injured, sick or wounded military personnel and women to develop their mental and physical strength. He and Meghan have continued their relationship with Invictus ever since they worked independently from the British royal family.
The European visit will return to the UK to attend the WellChild Awards, a charity that Harry has sponsored since 2007.
Newsweek We reached out to Barboni Hallik and representatives of Another Tomorrow for comment.