Ed Tech platform Edmodo will be shutting down in September and the Center for Antiracist Education will no longer produce new materials. Sora is an add-on for Google Classroom, and now News Bites adds even more features.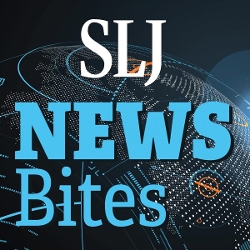 Ed technology platform Edmodo shuts down in September, Center for Antiracist Education no longer produces new materials, Sora is an add-on for Google Classroom, and more is coming in this News Bites.
---
Edmodo Closed
Edmodo, the K-12 education platform, will be shutting down on September 22nd. Teacher, student and parent accounts and all personal data and materials created will be permanently deleted at that time.
Users who want to keep the content must manually export the files and other information. The company encourages teachers and students to download content from his Edmodo Library/Backpack as soon as possible and take screenshots of content that cannot be downloaded directly (posts, grades, messages, etc. within class and group pages). .
"It was our honor and privilege to create this community platform that has been loved and used by millions of teachers, students and parents around the world," the company's website said. I'm here. We were all looking for connections with colleagues and classmates. But after more than a decade of ensuring that Edmodo remains a free tool for everyone, we know that maintaining the level of service our customers deserve is no longer practical. As a result, we have made the difficult decision to shut down Edmodo.com. "
---
Center for Antiracist Education (CARE) ceases its activities
Center for Anti-Racism Education (CARE) established by Stand for Children Leadership Center in 2020. will no longer create new resources, materials, or professional development programs. All previously developed materials are still available.
The Stand's executive director, Jonah Edelman, issued the following statement regarding the decision to cease CARE's activities:
"In the second half of 2020, following the spring and summer when hundreds of district leaders and school boards across the country declared their commitment to racial justice in the wake of the murder of George Floyd, the Stand for Children Leadership Center launched a protest. Founded the Center for Racial Discrimination Education (CARE).) to develop the tools and resources that educators and schools were demanding, with a broad national impact.
In less than two years, CARE has compiled relevant research and created a tool that provides the necessary clarity about what anti-racist curricula and instruction look like. These resources are highly regarded by district leaders, academics, and educational professionals.
CARE has developed and piloted a professional study program. Although well received, the pilot showed that changing mindsets and behaviors requires a great deal of human support. Self-guided online programs that can scale nationwide cannot meet our standards of quality.
At the same time, dramatic shifts in the political climate have halted equity and inclusion efforts in schools across the country, jeopardizing the safety and jobs of anti-racist educators in some places. This, combined with the pandemic and teacher shortages in the second semester, has left school districts struggling, and even those that remain committed are reluctant to add anything new.
Recognizing that there are operational and external barriers to producing large-scale impact, we worked closely with the CARE team and made the difficult decision to terminate the program. The stand enables others to use and build on the CARE materials, and the CARE team encourages educators to continue using the principles, research briefs, and frameworks in practice."
---
The Sora app has been added to Google Classroom
The Sora Reading App is now available as a Google Classroom add-on. With OverDrive Education, educators can assign curriculum books in e-book and audiobook formats to students and manage reading assignments. This integration allows a teacher to title a student's assignment without leaving her Google Classroom.
---
Biden Names New Appointees for National Museum and Library Services Commission
Julius C. Jefferson Jr. (2020-21 ALA President) and James G. Neill (2017-18 ALA President and recently awarded ALA Honorary Membership (the association's highest honor)) are newly appointed National Museums and Libraries Included among 11 people. Service Commission President Joe Biden made the announcement. The Board of Directors oversees the work of the Institute of Museum and Library Services and provides "general policies concerning the duties, powers and powers of the IMLS relating to museums, libraries and information services, and the annual National Medal Winners."
Other appointees are Joan Bryar Brodsky, Susan Lynn Gibbons, Amy Elizabeth Gilman, Cameron Kitchen, Depesh Nabsaliah, Annie Norman, Halona Norton Westbrook and Monica Ramirez Montagut.
---
Veera Hiranandani's Book Wins Judy Lopez Memorial Award for Children's Literature
Winners of the Judy Lopez Memorial Prize for Children's Literature how to find what you're not looking for (Penguin/Kokira), Veera Hiranandani. The title is also a recipient of the 2022 Jane Adams Children's Book Award, the 2022 Sydney His Taylor Book Award, the 2022 His ALSC Distinguished Children's Book, and the 2021 New York Historical Society. Children's History Book Awards.
Honorary books are: Petra Luna's Barefoot Dream Alda P. Dobbs (Sourcebooks Young Readers), red, white, whole By Rajani LaRocca (Quill Tree Books), and starfish By Lisa Fipps (Penguin/Nancy Paulsen Books).
The Judy Lopez Memorial Children's Literature Award, named in honor of Lopez, a founding member of the Los Angeles chapter of the Women's Book Association of America (WNBA-LA), recognizes "good literature" among 9-12 year olds each year. given to the work. .
WNBA-LA will air the virtual awards ceremony on YouTube on Sunday, September 18 at 2:00 PM PDT.