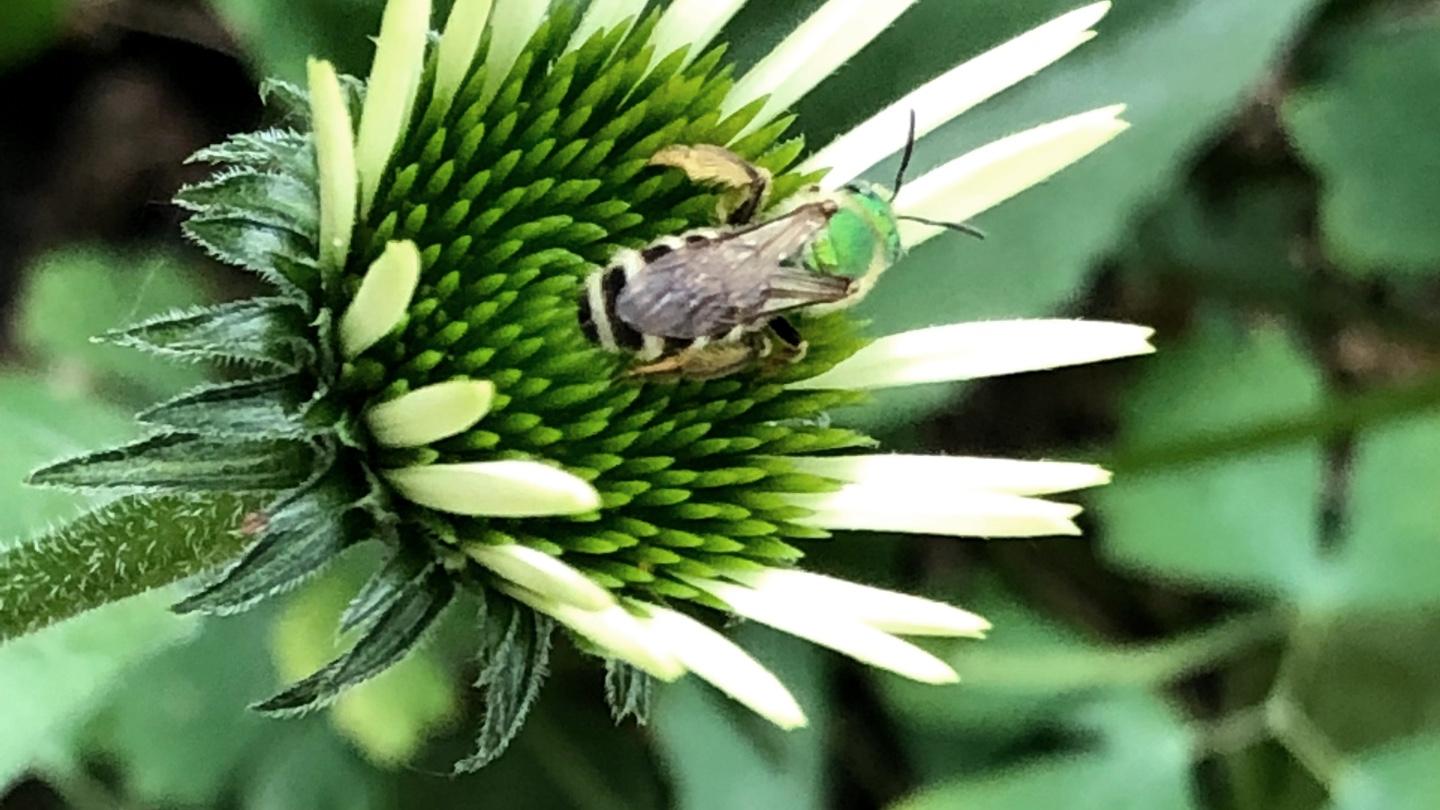 Green bees are just one pollinator Chicagoans see in their local parks. (Patti Wetley/WTTW News)

The Chicago Park District participates in a nationwide community science project aimed at raising awareness of all of the bees, butterflies, beetles, moths and wasps that depend on urban green spaces for food and shelter.
The "Park for Pollinators" will run throughout September, collecting observations via the iNaturalist platform.
Joining is easy. Head out to the city's natural areas, look for pollinators, take photos, and upload them to iNaturalist's Parks for Pollinators 2022: Chicago Park District project.
The purpose of this extended biolits is two-fold. One goal is to educate people about the different pollinators and favorite plants in the city. Second, the information collected will serve the Park District as a snapshot of how well the city's green spaces are doing in terms of supporting biodiversity.
Contact Patti Wetri: @pattywetli | | (773) 509-5623 | [email protected]
---