Gov. Jim Justice announced two new members of the State Board of Education to replace the former president and vice president.
Victor Gabriel and Chris Stansbury are the newest members of the West Virginia Board of Education.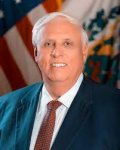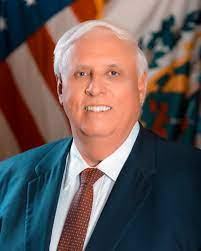 "Both of these men are very well suited to fill these roles," Justice said in a statement. We care about our children and know we are making sure we continue to provide the best possible environment for their success."
Gabriel will fill the seat vacated by former Vice Chairman Tom Campbell, who stepped down a few weeks ago. Gabriel will complete Campbell's term, which expires in November 2030.
A Bridgeport resident, Gabriel taught in Harrison County schools for 11 years before being transferred to headquarters in 1983. During his tenure in management, he held various positions and retired as an assistant superintendent in charge of support services. He was appointed to the State Department of School Construction, a position he has held for 12 years.
Charleston ophthalmologist and former MP Stansbury will fill the seat vacated by former President Miller Hall, who resigned last week. Stansbury will complete Hall's term, which is expected to expire in November 2028.
Stansbury is a co-founder and partner of West Virginia Eye Consultants, an optometry/ophthalmology group based in Charleston. From 2014 to 2016, she served as a member of the West Virginia House of Representatives.
The past few weeks have seen a flurry of changes at the state board of education and the state department of education.
A few weeks ago, Department of Education officials confirmed that Assistant Superintendent Jean Baas and General Counsel Heather Hutchens will be retiring effective September 9.
Last month, superintendent Clayton Birch asked for a transfer to become superintendent of schools for the deaf in West Virginia. The State Board of Education quickly named David Roach, former executive director of the State School Buildings Authority, to replace him.
In July, the state commission nominated Paul Hardesty as the new president, taking over the leadership role of that commission from Hall, who remained on the commission until the announcement of his resignation.
And earlier, Mr. Campbell, then vice chairman, resigned from the board after ten years on the board.
Masayoshi is confident in the two new appointees and other new faces at today's briefing.
"Both of them, their hearts are in the right place and they're going to do a great job. Our President of the Board, Paul Hardesty, is doing a great job right now. We have Superintendent David Roach. Now we have so many people who are in a position to take us to the next level and make things better. It is that