The Warner School of Education and Human Development at the University of Rochester undertook a cluster recruitment effort last spring that resulted in three tenures focused on interdisciplinary research on Diversity, Equity, Inclusion and Justice (DEIJ) Hired track teachers.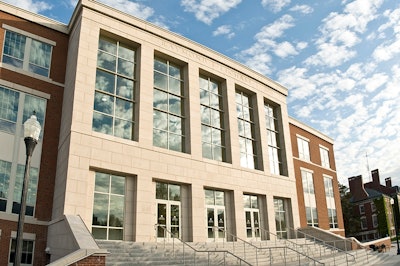 Amanda McLeroy, Ph.D., Assistant Professor of Counseling and Human Development, was hired. Dr. Sloan Okrey, Assistant Professor of Counseling and Human Development. Dr. Tiffany Steele, Assistant Professor of Educational Leadership.
Dr. David Figlio, President of the University of Rochester, said: "This is not just about meeting baseline standards of equity and inclusion. It's about recognizing that you can only do it if you have a lot of ideas and ideas."
This was the first cluster hire for Rochester.
While cluster recruitment may look different, it generally involves the recruitment of multiple faculty members to one or more departments based on shared, interdisciplinary research goals. A 2015 Study on Diversity and Institutional Environment of Teacher Cluster Employment by Urban Universities for HEALTH found that interdisciplinary thematic cluster employment has a positive impact on diversity, academic and institutional environment.