This summer, an experiential learning trip through Utah's parks, deserts and river canyons gave Trinity students a memorable new perspective on environmental science.
"This trip focused on a Colorado River rafting trip through Westwater and Ruby Canyon," said Jonathan R. Gorey, lead instructor and lab coordinator for the Environmental Science Program. "We visited Arches National Park, Fisher Towers, and sites of indigenous petroglyphs that are nearly 1,000 years old. The trip combined history, geoscience, and desert ecology. I've experienced everything from sunburns to tans, and the extremes out there are the extremes.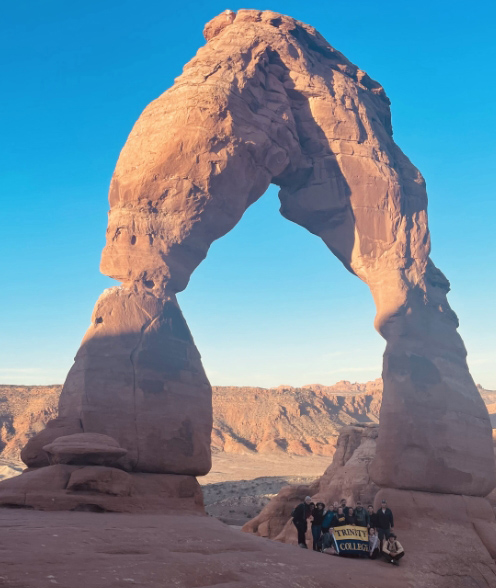 Eleven students and three faculty members spent 10 days over Memorial Day weekend paddling, hiking in the park, camping in the desert and riverbanks, and learning about the natural world around them. "The more places and environments you can experience, the better environmental scientists you become. They were accompanied by Glenn W. Faulk, professor of public policy and legal practice.
"The 'Introduction to Geology' class teaches large-scale geology topics such as mountain building and understanding desert landscapes. says. Trinity's environmental science program regularly offers such credentialed field experiences in Utah, Iceland, and other destinations, but trips have been canceled in recent years due to the pandemic. "These trips give students the power to not only read textbooks and see pictures, but to go out and see for themselves. The eye-opening experience of seeing a full technicolor really only happens on site."
Pitt said the trip provided the students with an opportunity to study the desert landscape and how plants and animals adapt to limited water conditions. "We've also had the opportunity to learn how people's use or misuse of water can put additional strain on limited natural resources and ecosystems as a whole," she said.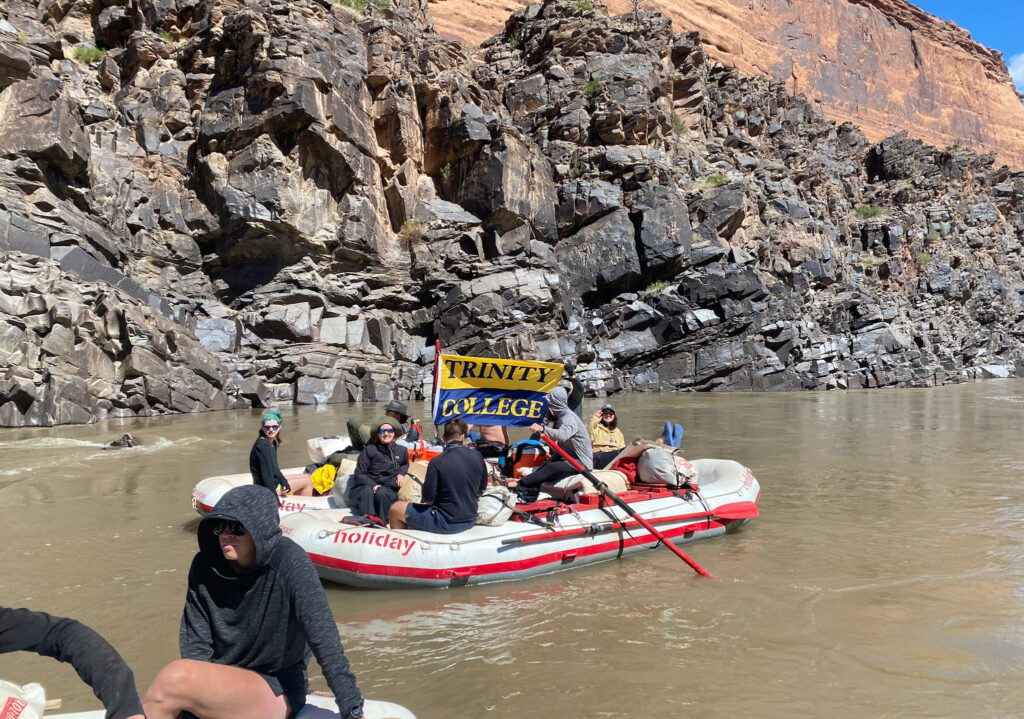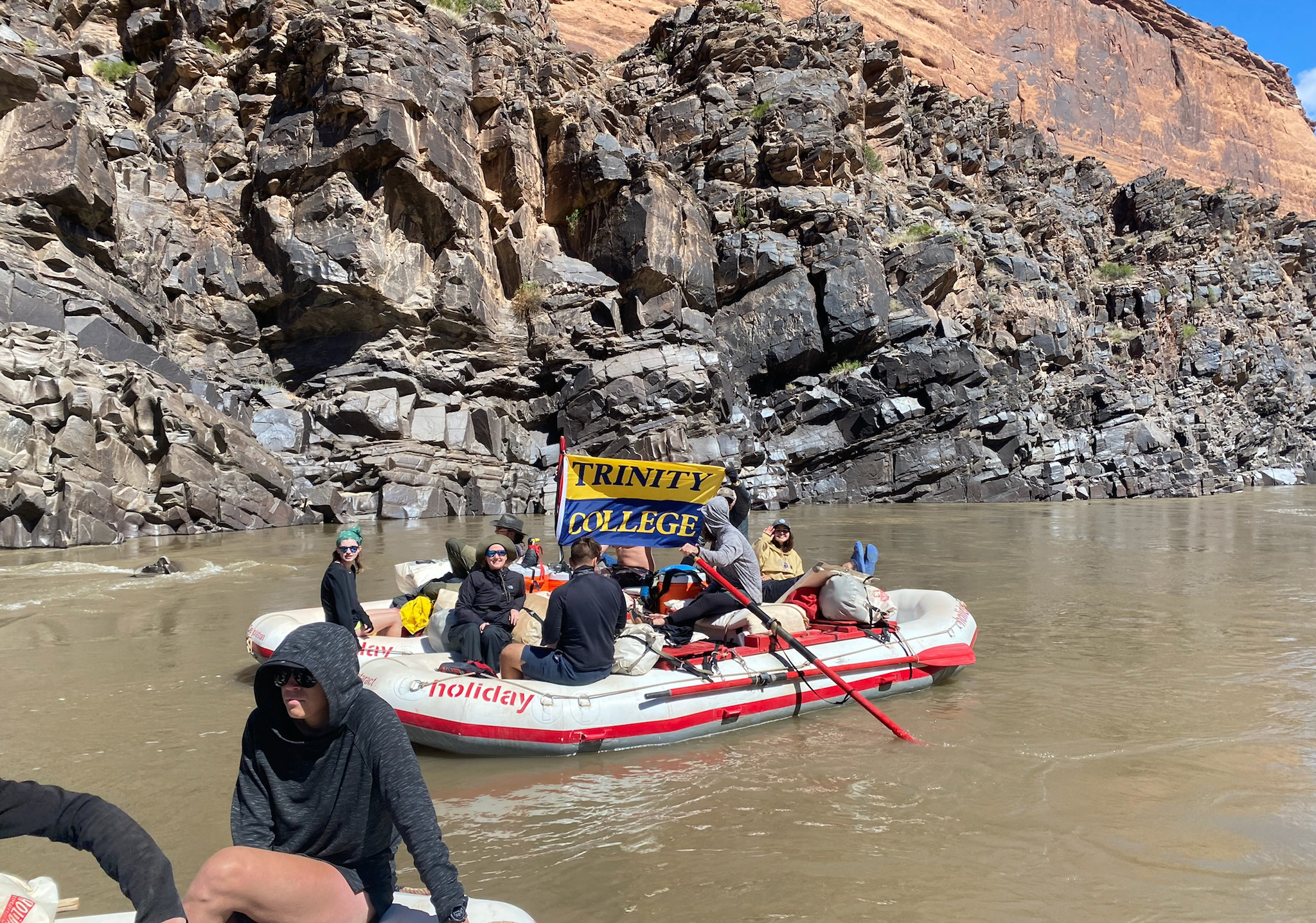 Eleanor Chmielowicz '23, a double major in environmental science and urban studies from Chicago, said he took the trip to learn more about Utah's flora, fauna and conservation ecology. "The ability to travel and learn first-hand through different biomes, especially with a professor who helps guide fieldwork, is something I've always wanted to do, and I learned a lot and am very grateful for." I do," she said.
Chmielowicz says some of his favorite moments from the trip were watching Cast Fisher Towers at sunset in the warm light, hosting an impromptu talent show at the camp one night, and watching a shared Spotify playlist. and paddling with fellow students while listening to "I will never forget that moment when she was down the Colorado River, looking at the mountains and trees, pointing at different animals, and singing along to Tyler Childers with her old and new friends," she said.
Rory Trani '24, an environmental and urban studies double major from Corbett, Oregon, said the trip helped him conceptualize the complex relationships between the natural world and the people who live there, and that he was inspired by the interdisciplinary nature of environmental science. said to have emphasized "While in Utah, I learned a myriad of things about Utah's flora, fauna, geology, and how these elements interact to form the desert biome," she said. . "We also learned about the lives and traditions of the Native Americans who lived in the parts of Utah that we visited."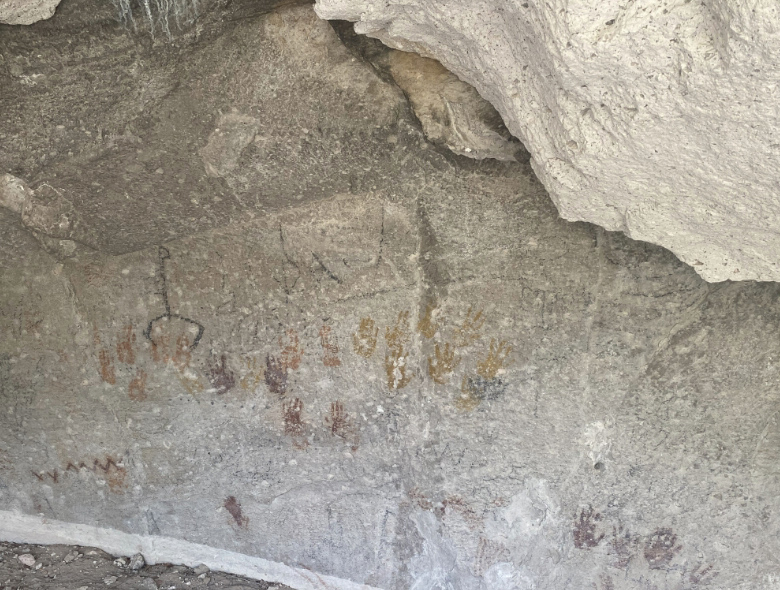 "One of my favorite memories was seeing the stars in Arches National Park with a few other students. Professor Falk showed us how to use binoculars to see the stars better. added Trani. "I believe that out-of-classroom experiences like the Utah field trip give students the opportunity to develop lasting relationships with other students and professors with similar interests. We can continue to learn from each other and have a better understanding of the material that we taught in class."
Students prepared for the trip by conducting research to create a field guide that all participants could refer to. Students said that even the best preparation was nothing compared to actually being in Utah.
"For me, the biggest highlight was camping and hiking in Arches National Park. The show stopper was the sunrise hike to the famous Delicate Arch," says an environmental science major with a German studies minor. said Haley Sussman '25 of Westford, Massachusetts. "Before the trip, I wrote a paper on the local geology of Arches. I couldn't have prepared for the moment our van arrived at the park, and in front of me was Arcosian sandstone, monoliths and, of course, the familiar arches.My mind was blown. I was.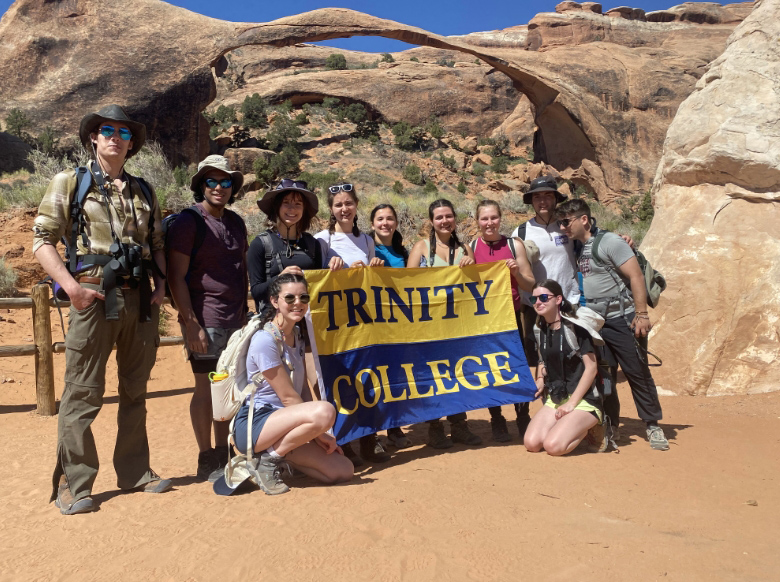 Students and faculty discussed rock samples and identified animal tracks and plants they found along the way. "Every moment was a learning experience," he says Sussman. "The memories and friendships I made on this trip will last a lifetime."
Pitt agreed that relationships and shared experiences were key points. It also allows us to get to know each other outside of the classroom and build deeper connections."
Gourley adds: Alumni come back and talk about field trips before talking about specific lectures. The ability to go out and learn in the field is something we pride ourselves on in Environmental Science. that's what we are all about. "
See more photos in the gallery below.
Learn about environmental science at Trinity here.